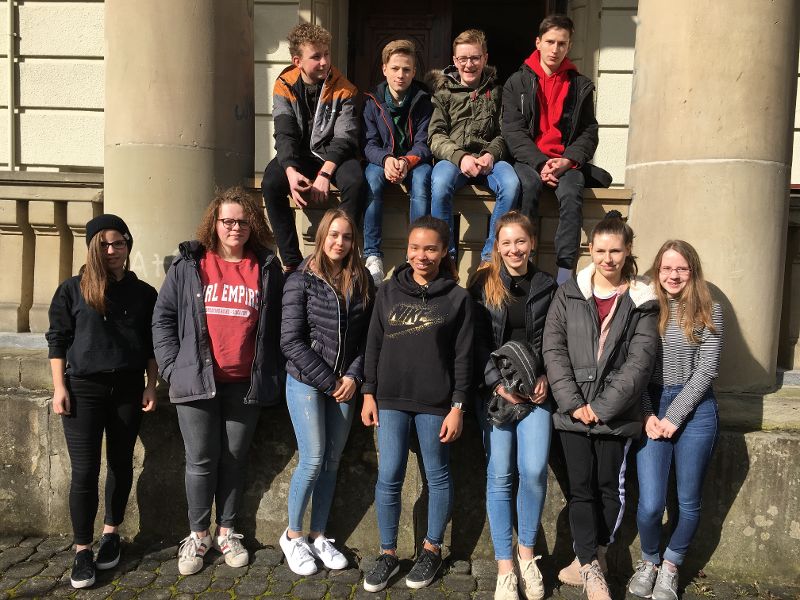 LYRICS
Sometimes
Sometimes you feel lonely,
sometimes you just don`t care,
when you think of all the pain in the world
and about the things you have heard.
Refrain :   You want to change,
              you want to help,
              but there is nothing, you could ever do.
Sometimes life isn`t easy,
we have to start a new story,
when you go through hell, keep going.
Shake the  hands of your enemies,
try to change the world
and forgive the people, who did wrong.
When you dont` t feel like saving the others,
when you just can` t find a way,
then open up your eyes
and start to search  for the lights.
Refrain
I hope, we will be safe, but there` s no way out of  this.
I know, there` s war, but we can fight against it.
You should feel the pain,  hear the lies, how mother cries.
The people say the time heels every scar, but then we haven` t found the time.
Refrainausschnitt
But we still have to find out a way.
Manchmal
Manchmal fühlst Du Dich allein,
manchmal ist es Dir egal
wenn Dir die Schmerzen der Welt in den Sinn kommen
und alles, was Dir zu Ohren kam.
Refrain:    Du willst verändern,
              Du willst helfen,
              aber wo anfangen.
Manchmal ist das Leben nicht einfach,
wir müssen Neues anfangen.
Wenn` s durch die Hölle geht, mach weiter,
reich Deinen Feinden die Hand,
versuch es mit dem Weltverändern
und vergib denen, die  Falsches getan haben.
Wenn Du meinst, andere nicht retten zu können,
wenn Du mal wieder nicht weißt, wie` s geht,
dann mach die Augen weit auf
und fang an, Lichter zu suchen.
Refrain:      Du willst…
Ich hoffe auf Rettung, aber wo ist der Ausweg,
ich weiß vom Krieg, aber auch vom Kampf dagegen,
Du solltest den Schmerz fühlen, das Lügen hören
und wie Mutter weint.
Die Leute sagen, Zeit heilt Wunden, aber dann fehlt uns mal wieder die Zeit dazu.
Refrainausschnitt
trotzdem müssen wir einen Weg finden.